History of the House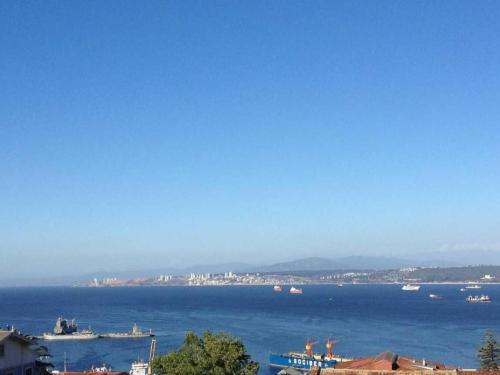 Al Valparaíso of the 19th century, many immigrants arrived from different countries, but mainly from Germany and Great Britain, attracted by the commercial boom that lived the port. They were pioneers in different areas and built their houses mainly in the Alegre and Concepción hills.

Voga is located in the Alegre Hill, in one of the most beautiful and picturesque streets of the port, in a Victorian mansion from around 1880, that was of a family Kuhlmann Hucke, both, descendants of German immigrants arrived in Valparaiso. This family was known for being Mrs. Hucke, one of the daughters of the German immigrant who founded the famous chocolate factory Hucke and her husband, the director of the same company.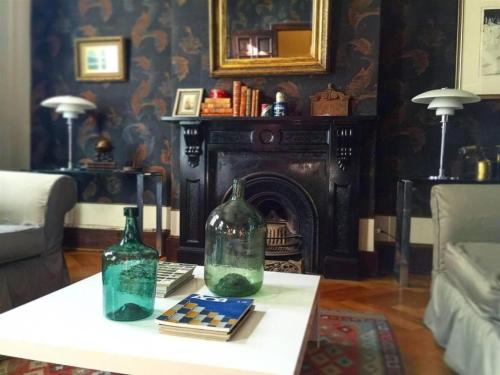 The house was in a very bad state of preservation, and everything that could be recovered from the original spirit was rescued. Woods, oak, laurel and raulí floors, American oak parquets, oak boiseries, brass locks were restored; they made old windows, recovered covered chimneys, old lamps, etc. All, things that were brought by boat from the ports of Liverpool and Hamburg in Great Britain and Germany respectively, by the same immigrants who came to the port to settle.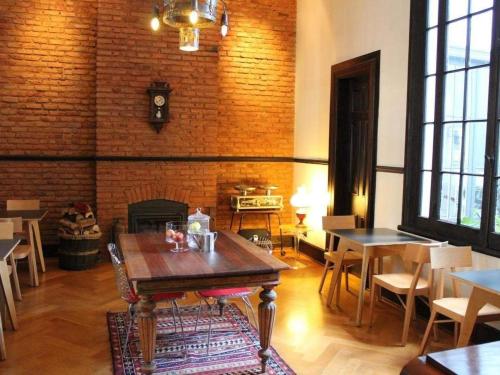 The idea of Voga , together with rescuing and restoring an old house that represents the Victorian life of that time, is also a tribute to those pioneers who came from overseas and that is why all the rooms and common spaces have the name of Some immigrant or character that has left some special mark in the port. So for example we have a; Karl Flach , a German who made one of the first submarines in the world and died inside it, the same day of its inauguration; to Mary Graham, an Englishwoman, chronicler of Valparaiso at that time, friend of Lord Cochrane , and a woman who could be considered the first feminist in Chile, at least because of her way of life for the time; Francis Drake , an English corsair who arrives aboard his ship, the Golden Hind, and sacks the city and then continues to Peru; and other characters equal or more important in the formation of the port of those times. In this way, along with offering a different accommodation, the idea is also to remember and make known that the people who came from outside, was the seed that shaped the particularities of Valparaíso!